The best way to book a fishing charter out of Clearwater Beach is to contact us at (727 ) 744-9638 If we are not able to get to the phone please try again or fill out the form and we will get back to you as soon as possible.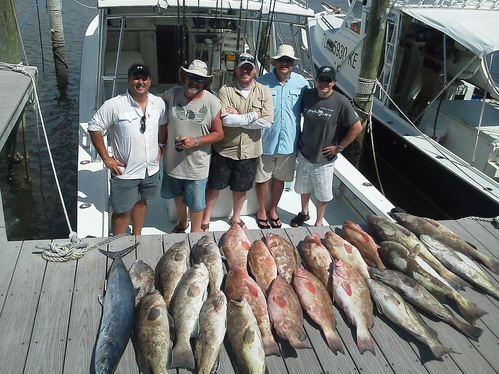 Preparation for the fishing trip.
As I prepared for my day of fishing last week, I start by checking the local weather just to double check that we would have no rough seas for the charter. According to the local meteorologist it was to be around 2 foot seas with light winds out of the north, perfect! Fishing this time of year is always a pleasure, the red and black grouper are abundant and the bait is bountiful.
Todays charter was a wonderful family from Colorado. They were more than excited to catch a fish of substantial size, apparently, and the rainbow trout in their area is the size of our bait. Because their fish are so small in comparison, it made fishing for bait a good time and a fun start to their day.
Simply Hooked Fishing Charters
simplyhooked32@yahoo.com
727-744-9638
401 2nd St Indian Rocks Beach, FL 33785